At last night's Skrillex show in Brooklyn at Good Room, fans might have seen a paper with a bunch of names on it throughout the venue. Given the recent Basement Set tracklist, your first instinct would likely be to think that this is the list of featured names on his upcoming two albums this year. That hunch was confirmed by a moderator in the Skrillex Discord last night.
We've already heard six singles so far from the two albums, split between QFF and DGTC. These included collaborations with Bibi Bourelly, Nai Barghouti, Bladee, Bobby Raps, PinkPantheress & Trippie Redd, and Fred again.. & Flowdan.
From the Basement Mix, and the sheet below, we can also assume that "Supersonic" with Noisia, josh pan, and Dylan Brady will be on one of the albums, as well as "Too Bizarre" with Swae Lee and Siiickbrain and "Butterflies" with Starrah and Four Tet. And if Justin Bieber and Don Toliver are on this sheet, "Don't Go" is also going to be released on DGTC.
One name not present is Pete Wentz, whose voice was featured in the Basement Mix — apparently that was used merely as a transition point between two tracks.
Check out the full feature list below and get ready for the official release of Quest For Fire this Friday!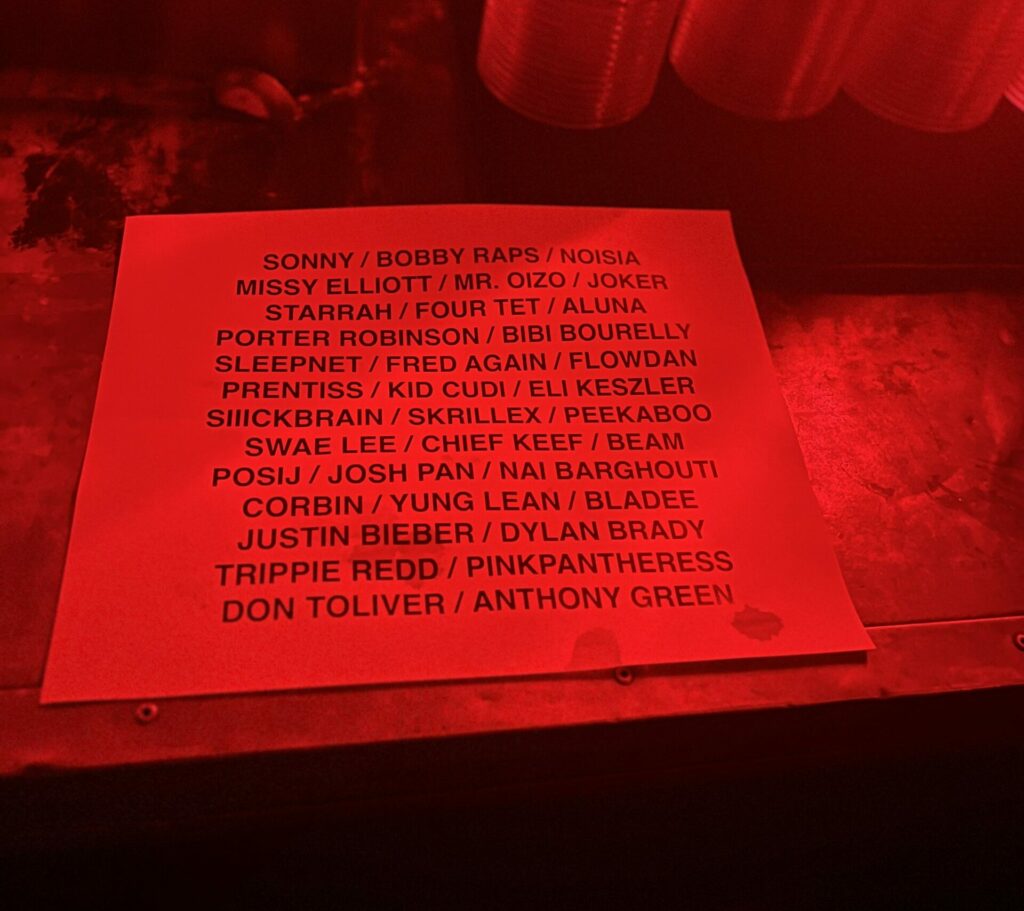 This article was first published on Your EDM. Source: Feature list for upcoming Skrillex albums includes Justin Bieber, Kid Cudi, Missy Elliott, Porter Robinson, & more
source https://www.youredm.com/2023/02/15/feature-list-for-upcoming-skrillex-albums-includes-justin-bieber-kid-cudi-missy-elliott-porter-robinson-more/